FEATURED WORK
LATEST NEWS
December 2016
The college football regular season ended with the Penn State Nittany Lions winning the Big Ten Championship. Kevin Shaw was part of the Big Ten Network crew documenting the event for their award-winning series, THE JOURNEY. Here are a few clips Shaw filmed with Freefly Systems MOVI camera support rig.
November 2016
AMERICA TO ME, a mini-series produced by Participant Media, Kartemquin Films and award-winning filmmaker Steve James, looks at one of the country's largest public high schools struggling with decades long racial and educational inequities. Kevin Shaw served as one of the series directors, which debuts in 2017.
August 2016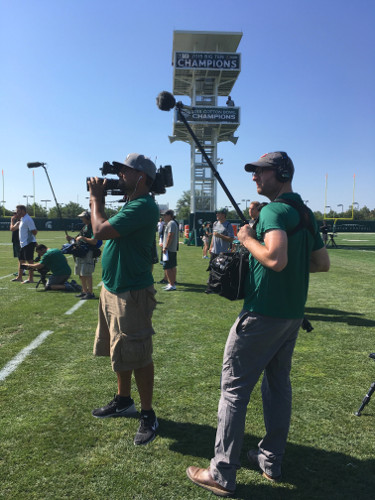 Director Kevin Shaw spent three weeks with the Big Ten Champion Michigan State Spartans during their football training camp to produce the television mini-series GREEN AND WHITE DAYS. The series was narrated by actor and Michigan-native Jeff Daniels.